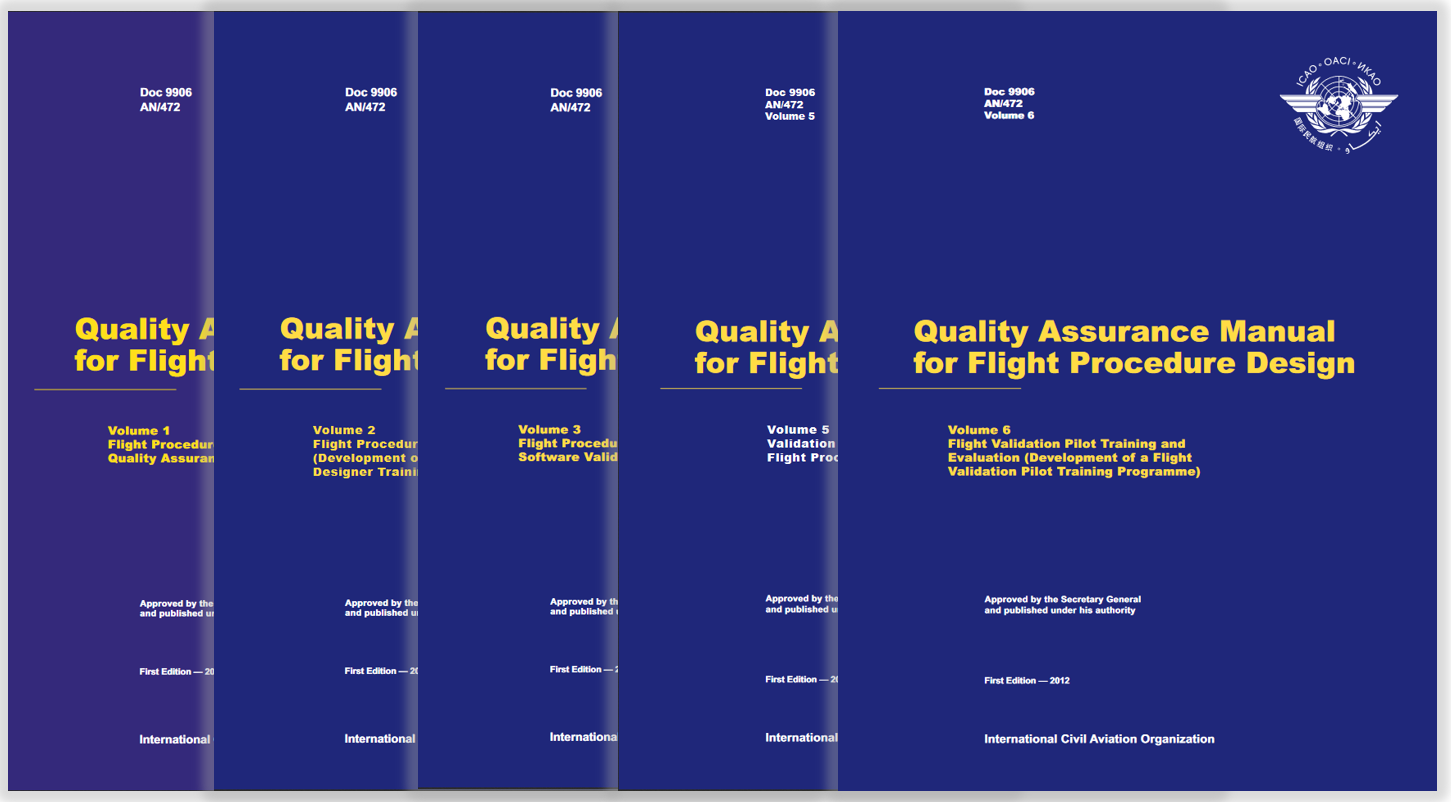 Logically, this activity occurs iteratively with Activity 12.
The purpose of this validation is to obtain a qualitative assessment of procedure design including obstacle, terrain, workload, charting and navigation data, and it also provides an assessment of flyability of the procedure.
The validation is one of the final quality assurance steps in the procedure design process for instrument flight procedures (IFP) and is essential before the procedure is published. ICAO has published a family of documents entitled 'Quality Assurance Manual for Flight Procedure Design' (ICAO Doc 9906 Volumes 1 to 6).
The full validation process includes Ground validation and Flight validation.
Ground Validation must always be undertaken. It encompasses a systematic review of the steps and calculations involved in the procedure design as well as the impact on flight operations by the procedure. It must be performed by a person(s) trained in Flight Procedure Design and with appropriate knowledge of Flight Validation issues.
Ground validation consists of an independent IFP design review and a pre-flight validation. Simple PC based validation tools, such as eRVT, can provide early indication of procedure flyability and the effectiveness of the ARINC 424 coding.
Flight validation consists of a full flight simulator evaluation and, if necessary, an evaluation flown in an aircraft; an airborne check of obstacle and terrain is required if a full obstacle survey is not available.
The validation process of IFP(s) must be carried out as part of the initial IFP design as well as an amendment to an existing IFP. (One of the particular challenges at this point is making a pre-production database available to the flight validation aircraft).