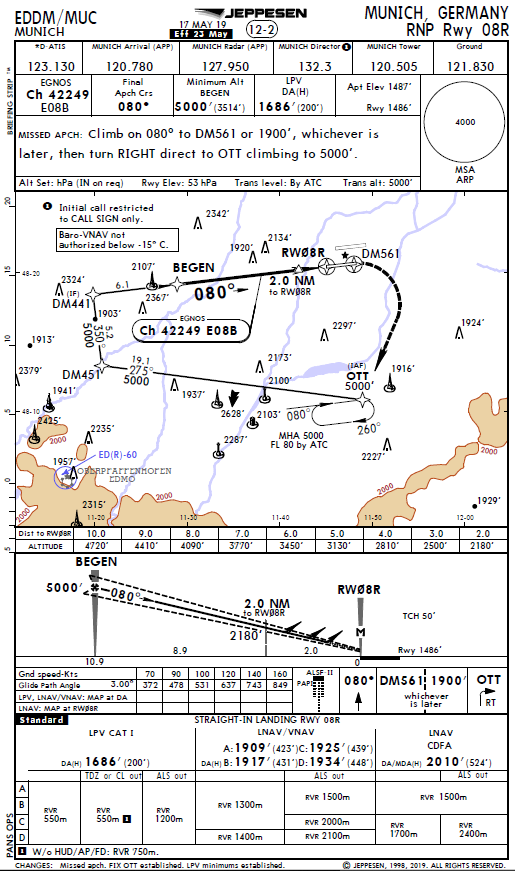 Localizer Performance with Vertical Guidance (LPV)
This video was recorded in the Airbus A350, illustrating the aircrafts LPV functionality on the RNP approach with LPV approach minimum to RWY 08R in Munich (EDDM). The intercept of the extended final approach axis is fully ILS look-alike. This means that the extended (virtual) centreline of the RNP final approach segment can be intercepted both laterally and vertically by arming the Approach (APP) mode from any position upstream from the Final Approach Fix (FAF).
The Final Approach mode indications "LOC" and "G/S" are also fully ILS lookalike.
The approach is flown to a Decision Height (DH) of 200ft, as LPV allows operations down to CAT I approach minima.
Another benefit of this technology is that the vertical path of the final segment is unaffected by temperature.
To view the approach chart (EDDM RNP Rwy 08R), select here.